2019 Scholarships
The Marble Falls Education Foundation proudly supports Marble Falls ISD students who are moving forward with their education at a college, university, vocation program or institute of higher education. All scholarships offered through MFEF are available to Marble Falls ISD graduating seniors. MFEF accepts funds from alumni, businesses, and community donors to support the dreams of MFISD students by providing funding for higher education.
GIVE A SCHOLARSHIP
Contributions to our scholarship program help our students make their dreams come true!  In order to offer a scholarship through the Marble Falls Education Foundation for 2019, click below to download the Scholarship Award Options Packet which must be returned to the MFEF office.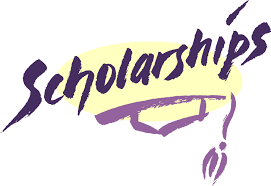 SCHOLARSHIPS FOR MFISD SENIORS
The Marble Falls Education Foundation works with many donors throughout the community to offer scholarships to Marble Falls ISD students.  By applying through MFEF, students can access many scholarship opportunities in one location.  For the Class of 2019, applications will be accepted beginning November 12, 2018 through March 1, 2019.  See the list of available scholarships in the Checklists below. Each Checklist has different scholarship opportunities.  Check back for additional scholarships that will be posted monthly.