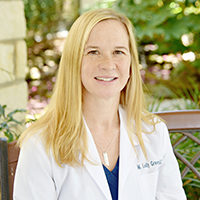 Kelly Green, M.D.
Board Member
Since moving to Marble Falls in 2009, Dr. Kelly Green has been fervently involved in the community, and particularly in local education. Dr. Green is delighted and honored to serve as a Board member for the Marble Falls Education Foundation.
The child of a US military officer, Dr. Green lived on both coasts and in San Antonio. She attended college at Trinity University in San Antonio, where she was involved in youth chemistry educational projects in public schools and in museums. Upon college graduation, she departed the US for a two-year term as a Peace Corps Volunteer. In West Africa, Dr. Green taught high school physics and chemistry in French. She returned to Texas and then taught in a museum for a year. From 1999-2001, she was a public school teacher at Georgetown High School.
Dr. Green's passion for learning and for science drove her to attend medical school and residency in ophthalmology. After 25 years of school, she became an eye surgeon. Dr. Green considers education to be a key factor which elevates both the individual and the community. She served as a mentor for a Marble Falls student for five years and, along with other local physicians, established a scholarship for students seeking college degrees in the health professions. She brings her enthusiasm and energy, as well as a lifelong passion for education to Marble Falls Education Foundation.