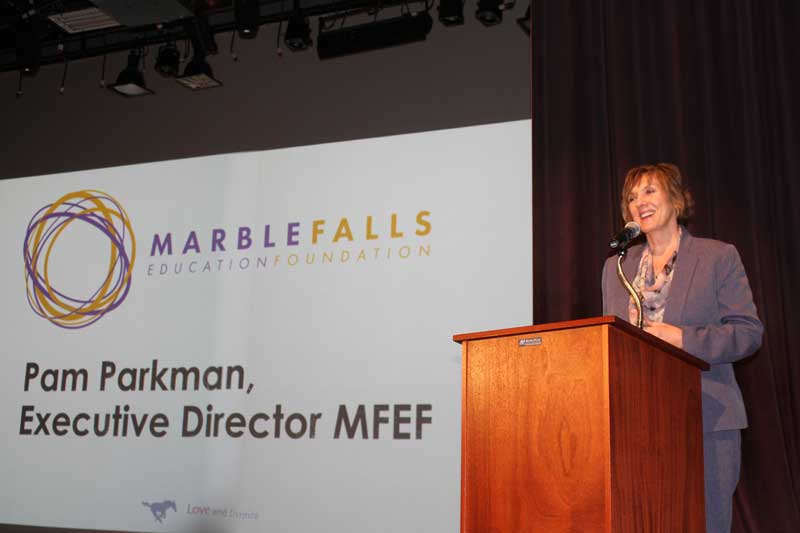 Written by Jennifer Fierro, posted September 2017
With a strong background in fundraising for nonprofits, including the Lubbock Symphony Orchestra and a senior adult continuing care community, Pam Parkman is a natural fit for the role of Marble Falls Education Foundation executive director.
It was her background and attributes that caught the attention of foundation board members as well as Marble Falls Independent School District officials.
"(She has) a proven track record of fundraising and development in her previous employment," MFISD Superintendent Chris Allen said.